Homemade Apple Cider Recipe
Warm up your cold nights with this cozy beverage.
Ingredients:
12 apples (6 granny smith & 6 red delicious)
1 orange
1 cup brown sugar
One whole nutmeg
4 cinnamon sticks
1 teaspoon whole cloves
Things you'll need:
Stock pot
Strainer
Potato masher
Cheesecloth
1.Wash and cut your fruit into fourths and add to pot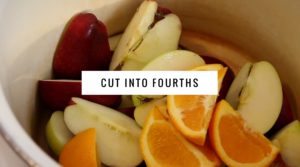 2. Add brown sugar
3. Chop and dice nutmeg.
4. Lay your spices into the cheesecloth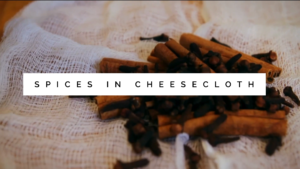 5. Wrap it up tight into a pouch. This provides all the flavor without any bits and pieces.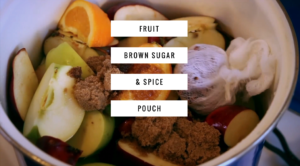 6. Cover with water.
7. Bring to a boil, covered for a least an hour.
8. Mash up your softened fruit in the stock pot.
9. Simmer for two more hours.
10. Once finished allow to cool completely.
11. Line a bowl with strainer and cheesecloth.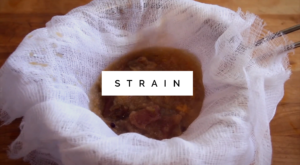 12. Ladle in the strainer than squeeze out all the goodness from the cheesecloth.
Serve warm, while wearing a turtle-neck sweater (Note: turtle-neck sweater is optional).
Cheers.
Read about more great ideas for apples.